River Phrama
Regular price
Sale price
$60.00 SGD
Unit price
per
Sale
Sold out
In stock
Thanks for signing up for restock notifications!
There was an error signing up for restock notifications. Please try again.
Sign up for Restock Notifications!
✅ SPECIALLY FORJOINT PAIN / KNEE OSTEOARTHRITIS
✅ Eases Joint Pain and Stiffness
✅ Heals Connection between bones
✅ Maintain Youthful Skin
✅ Patented Triple-Layer Process
✅ MADE IN ITALY

✅ Triple-layer tablets - 20 tablets of 0.75g each - Gluten Free.
If we compare the human body joints to an automobile engine, the joint fluid - Hyaluronic Acid is analogous to engine oil. Due to daily external injuries and natural ageing, the joint fluid depletes and reduces the protective joint cushioning. Not only this, the decreasing moisture causes wrinkles and dry skin as well. Syalox 300 Plus - our flagship product is a food supplement that helps increase HA in the body. It helps ease joint pain and stiffness while maintaining youthful skin. To improve the stability and bioavailability of the formulation, tablets are developed with our patented Triple-Layer process.

✅ INDICATION / CONDITIONS
Joint Mobility: the ability to heal and combat loss of mobility in joints
Articulations: healing the connection between two bones

✅ HOW TO USE:
Take one tablet a day, preferably before or during meals, with plenty of water.
*For best results, we recommend regular use of this supplement.

✅ COUNTRY OF ORIGIN:
RIVER PHARMA s.r.l.
Viale Stazione n. 6 | 26863 Orio Litta (LO)
Italy

✅ WHAT IS SYALOX 300 PLUS MADE OF?
Sylox 300 is made from Hyaluronic acid extracted from Fermented vegetables. This is a new technology. It is a triple-layered tablet with Boswellia, which is a proven anti-inflammatory herb, sandwiched between two different molecular weights of Hyaluronic acid.

The reason for the different molecular weight is to allow the higher molecular weight to be broken down by the stomach acids, and the lower molecular weight to be absorbed through the synovial fluids. Boswellia serrated is a herb and because of its anti-inflammatory qualities, Boswellia can decrease pain and swelling in joints suffering from osteoarthritis, and this can lead to an increased range of motion as well as improved endurance in the joint.

✅ WHAT CURRENT SYALOX 300 USERS SAY?
Thank you Syalox300. I'm at the age of late 40s' and am very active in doing Zumba, Yoga and other exercises. During the exercise I do feeling some pain on my left knee joint and I am hearing clicking sound when walking up stair. My friend referred me to see Dr Chan for some advice and Dr Chan recommended Syalox300 to me for trying. After 1.5 boxes of Syalox300, I am feeling better on my knee joint and the clicking sound no longer there. 
Share product link
View full details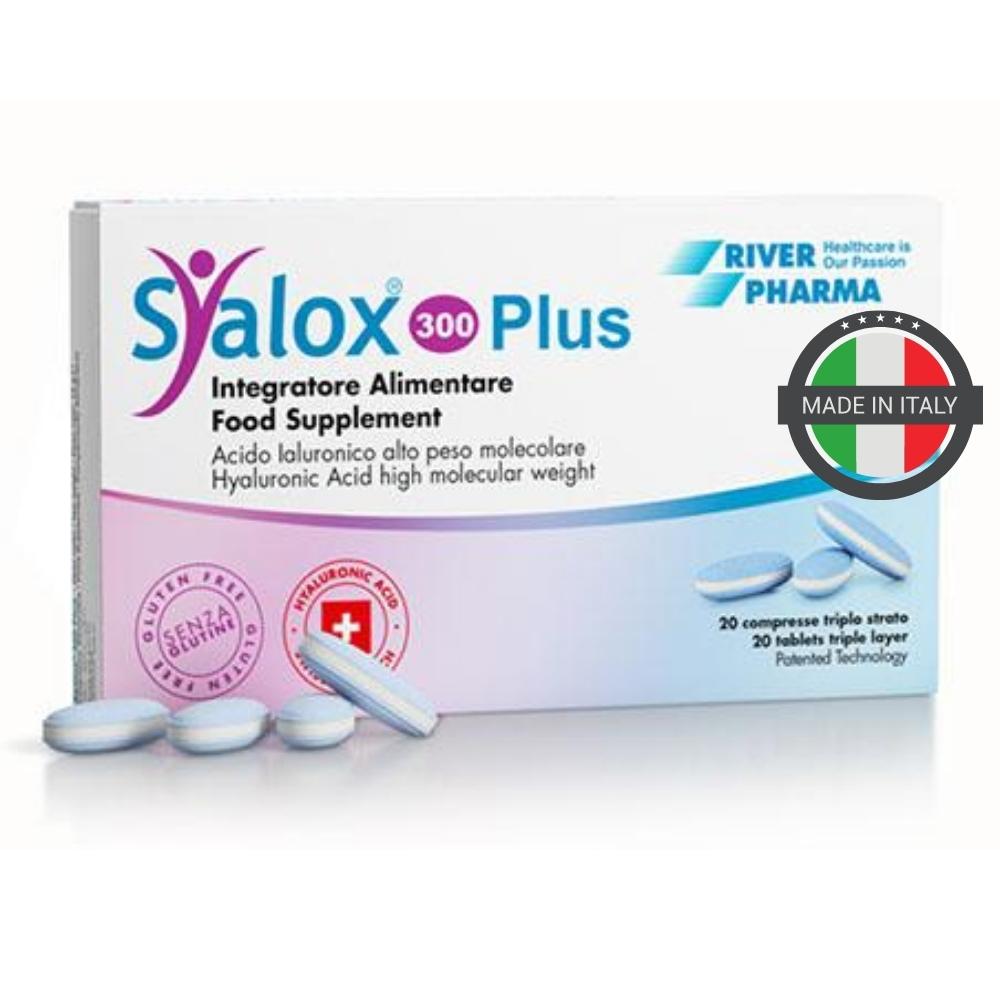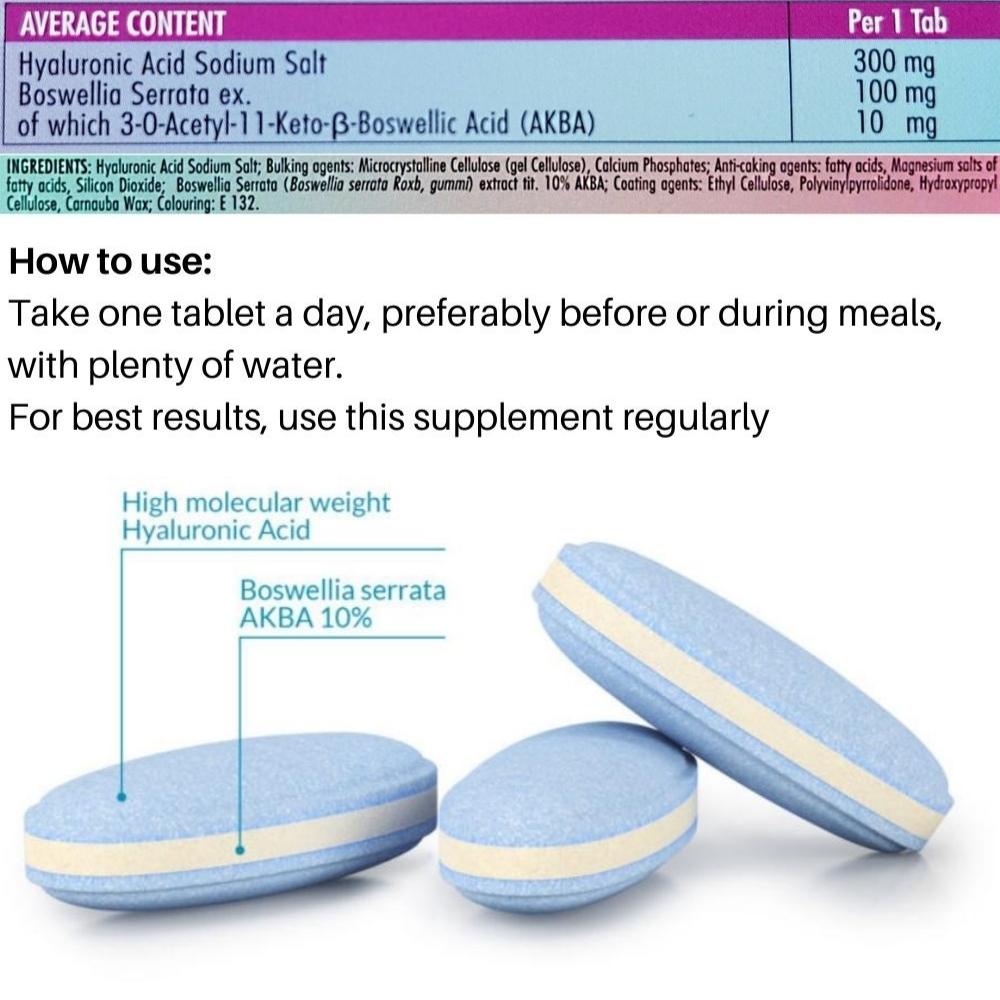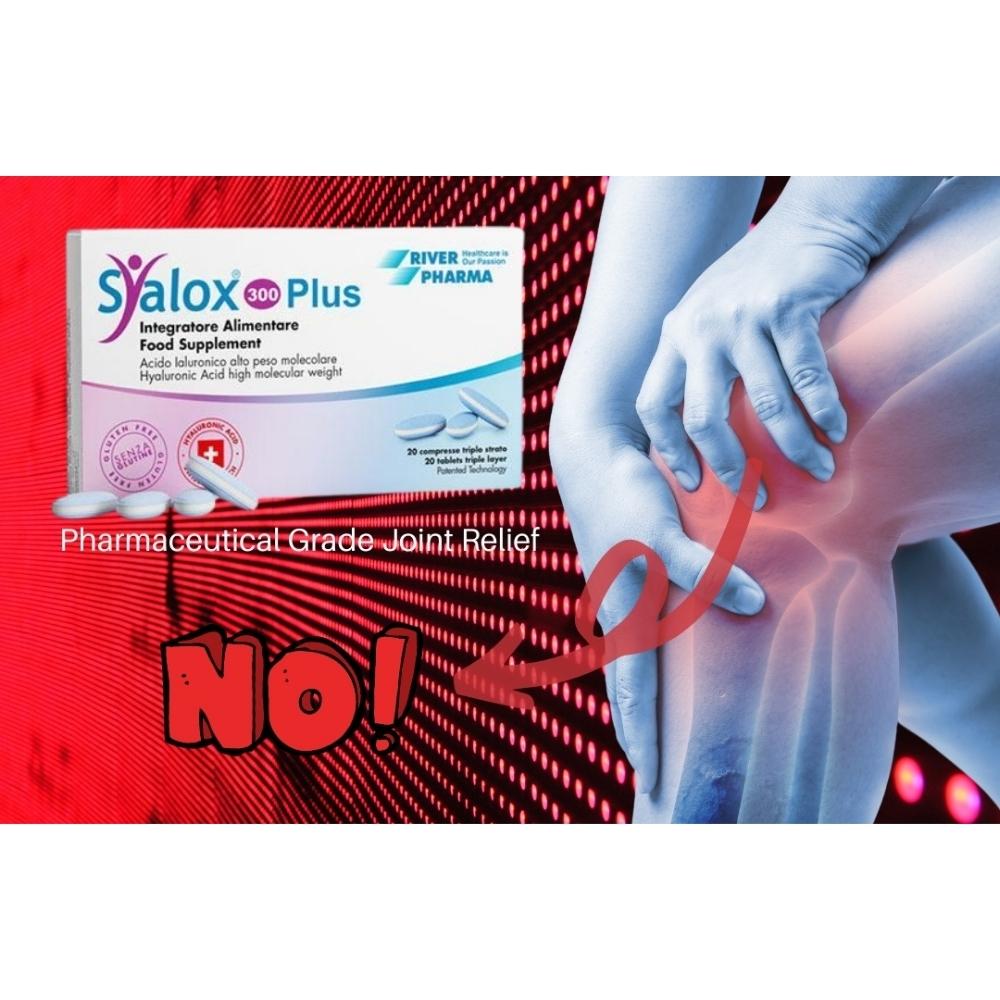 More Product Info
Expiry Date

As shown in format xMM/YY. e.g. x05/99 for best before May 2099. Our stock's expiry status are 99% accurate.