ALLMAX
Regular price
$109.00 SGD
Regular price
Sale price
$109.00 SGD
Unit price
per
Sale
Sold out
In stock


Only 3g Sugar per Scoop (Or 12g per Serving – Less than 5%!)
Made with several sources of Complex Carbs including Sweet Potato, Oat Fiber & Quinoa!
Proven 3:1 Carb to Protein Ratio
Free of Artificial Colors and Dyes
100% Whole Protein Source with zero Non-Protein Amino Acids
Simply put, if you're not consuming more calories than your body is burning, you will not gain mass – you can't argue with this fact! QUICKMASS works by providing a precise 1010 calories per serving (four scoops) with custom engineered nutrient matrices that set the gold-standard in lean mass protein.

QUICKMASS mass gainer has ZERO trans fats and contains Coconut oil powder, a valuable source of Medium-Chain Triglycerides. Unlike many other weight gainers that contain carbohydrates that are derived from sugar. QUICKMASS contains only 3g of sugar per scoop! It also contains a blend of carbohydrates including high-molecular weight maltodextrin, sweet potato, quinoa and oat fiber to lengthen nutrient delivery and provide sustained levels of higher energy.

Share product link
View full details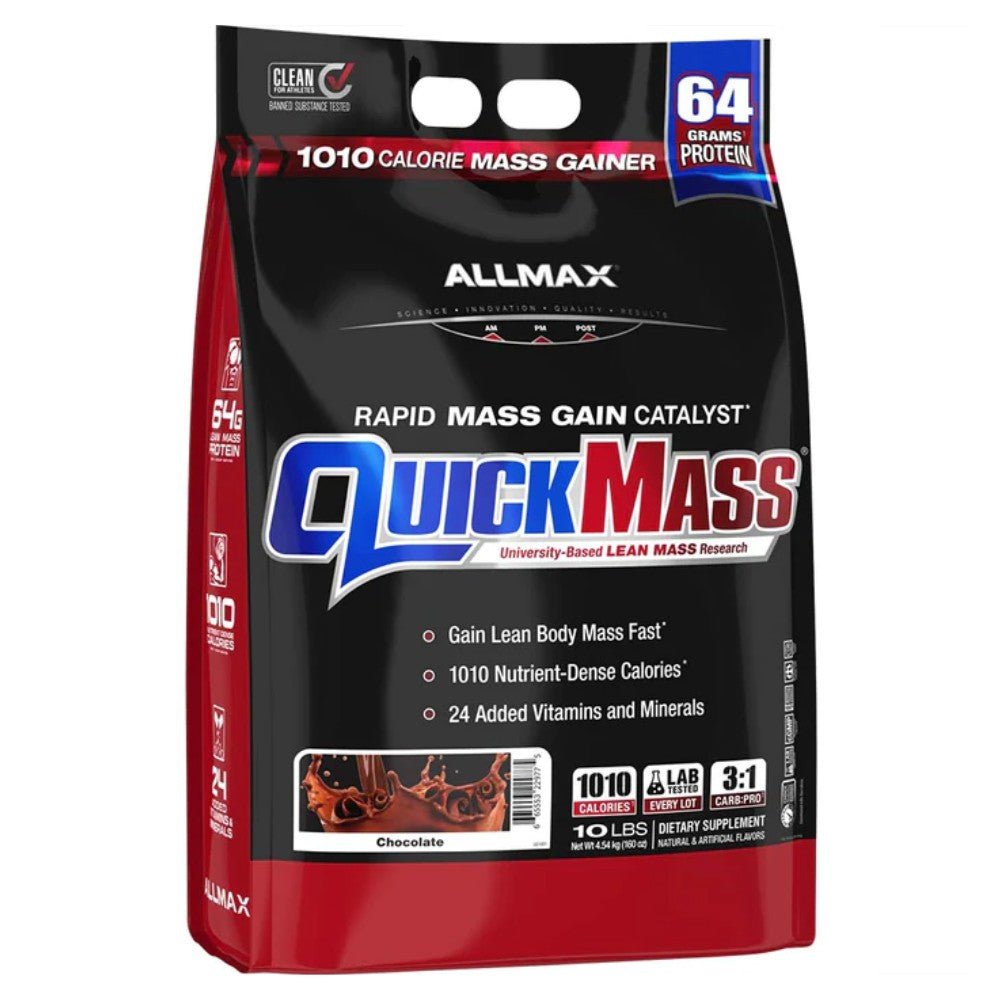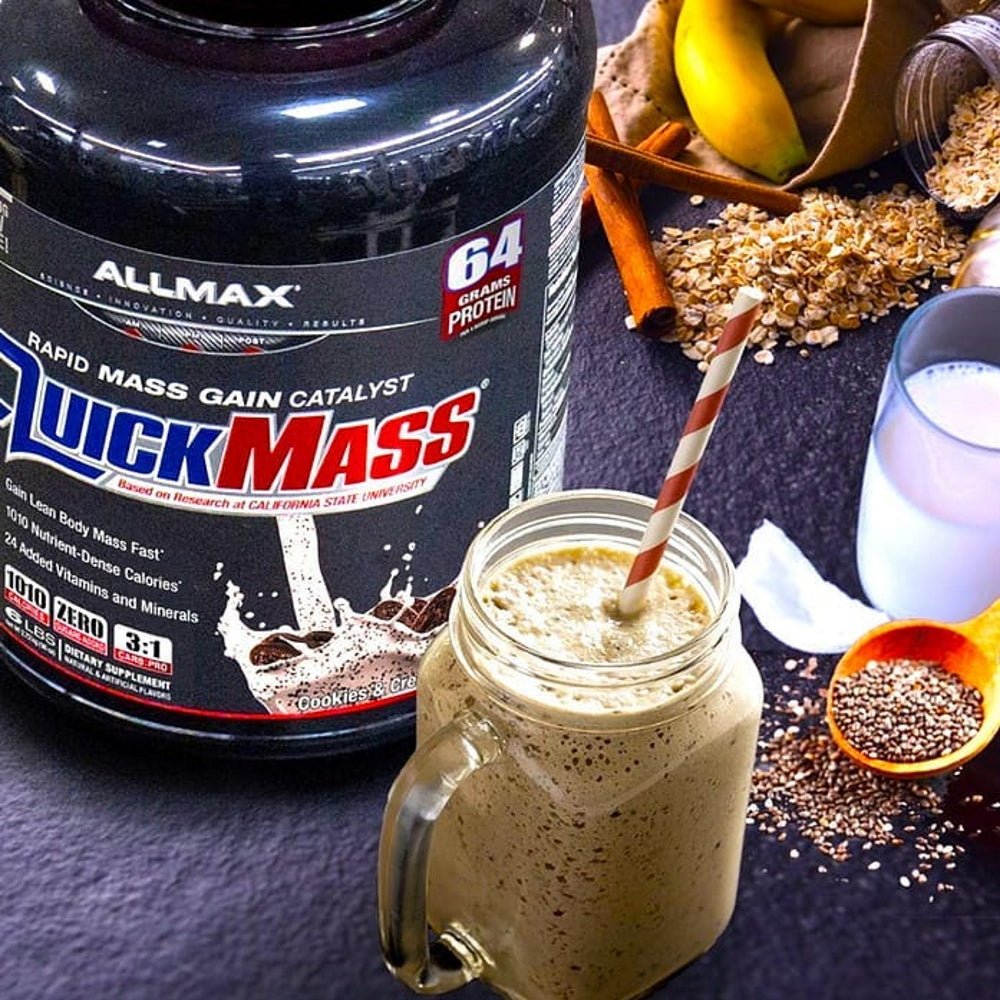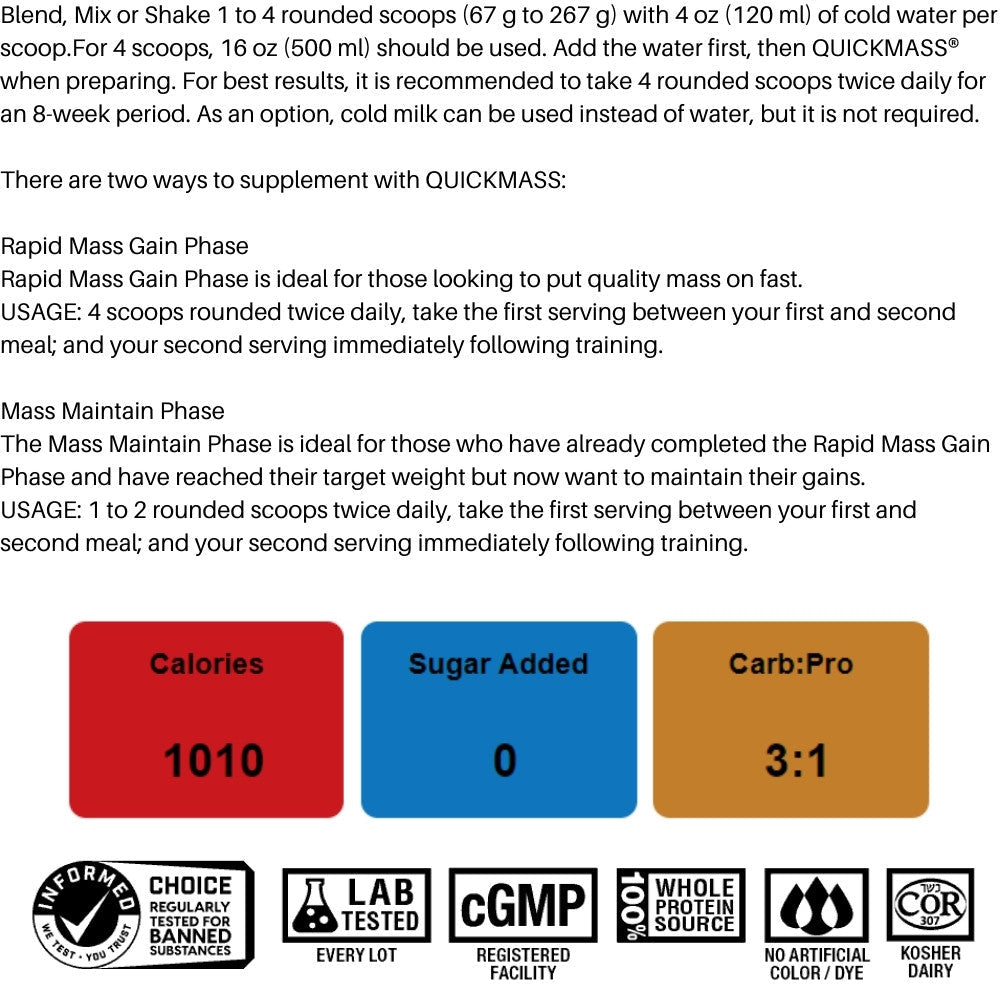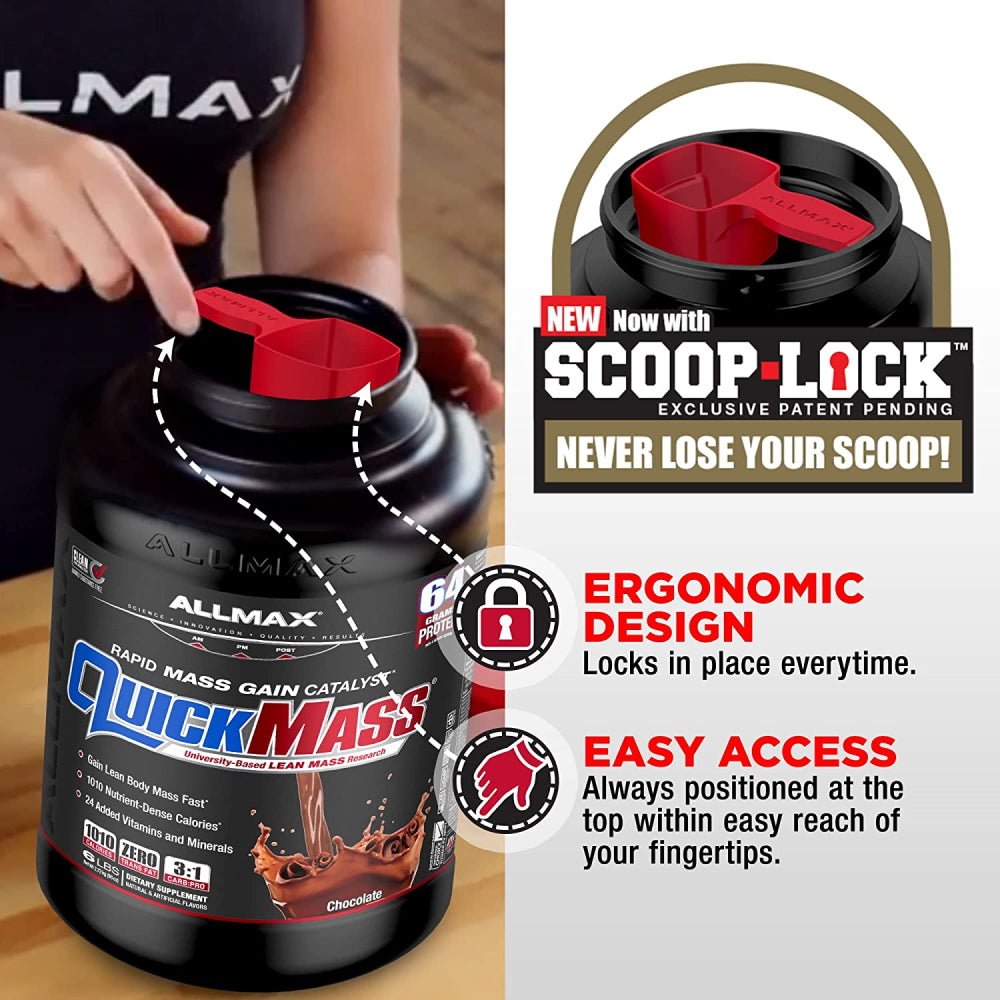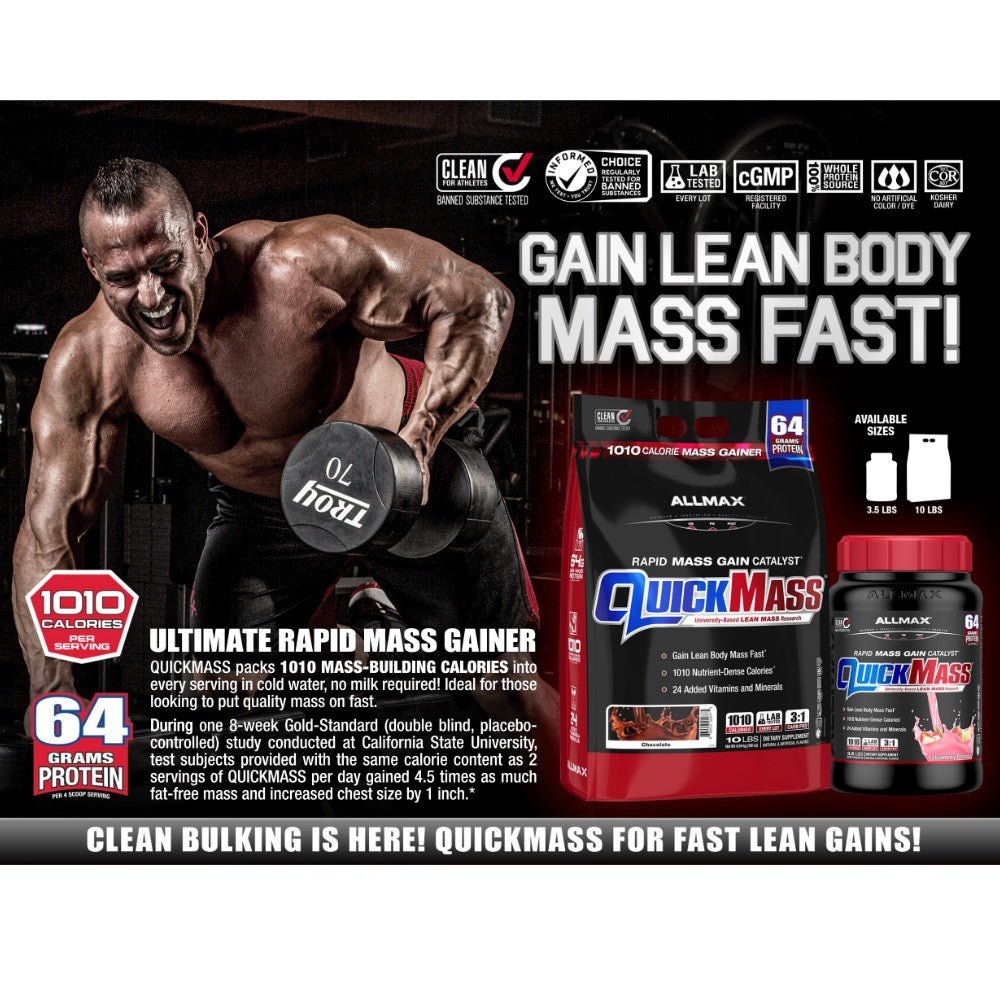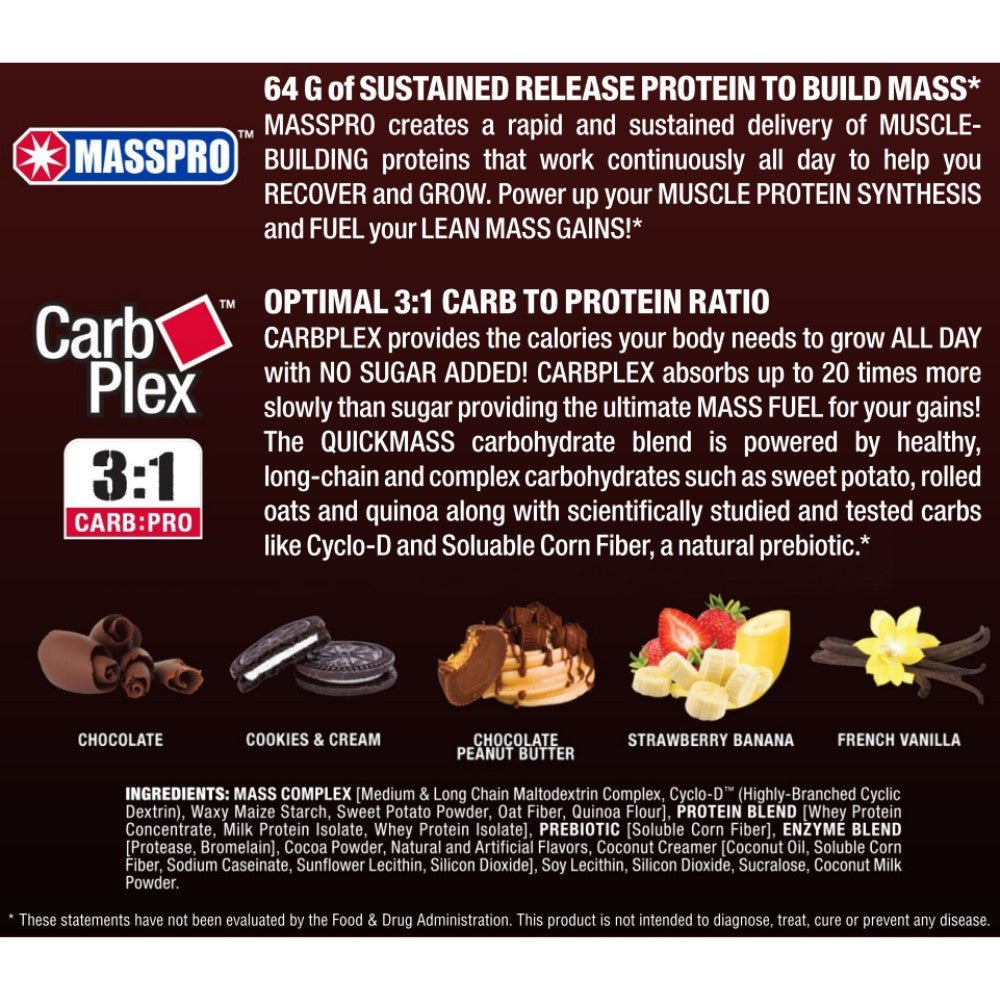 More Product Info
Expiry Date

As shown in format xMM/YY. e.g. x05/99 for best before May 2099. Our stock's expiry status are 99% accurate.