ALLMAX
Regular price
$35.00 SGD
Sale price
$32.00 SGD
Unit price
per
Sale
Sold out
In stock


✅ 350% More Anabolic Activity
✅ Optimal Ratio of BCAAs 45:30:25
✅ No Fillers, Zero Non-BCAA Aminos, Sugar-Free
✅ Additional Power of B Vitamins
✅ Absolutely Incredible Taste
✅ Improves recovery by slowing muscle breakdown, repairing or building muscle.
✅ Better exercise efficiency and exercise capacity by optimizing energy.
✅ Increases red blood cell count, hemoglobin, hematocrit and serum albumin to help with performance.
✅ Lower fasting blood glucose and decrease creatine phosphokinase, which means less inflammation, better red blood cell formation, and better formation of storage carbohydrate.
✅ Retain, stimulate and build muscle.
✅ Enhance mental focus during training.
✅ Enhance fat burning and glucose tolerance.
✅ Support hormonal balance during intense training.
✅ Enhance endurance performance and decrease fatigue.

✅ SUGGESTED USE
To activate protein synthesis and increase muscle recovery, take 1 serving of AMINOCORE during weight training or any athletic event. On non-training days, AMINOCORE can be taken anytime on an empty stomach. Due to the potent nature of this product, it is not recommended to exceed 2 servings daily. Pour 1 scoop of AMINOCORE into water and shake or stir well. Take during workouts, or anytime you want to decrease muscle breakdown and increase protein synthesis. Carefully read the instructions on the label and follow the directions before use.
Share product link
View full details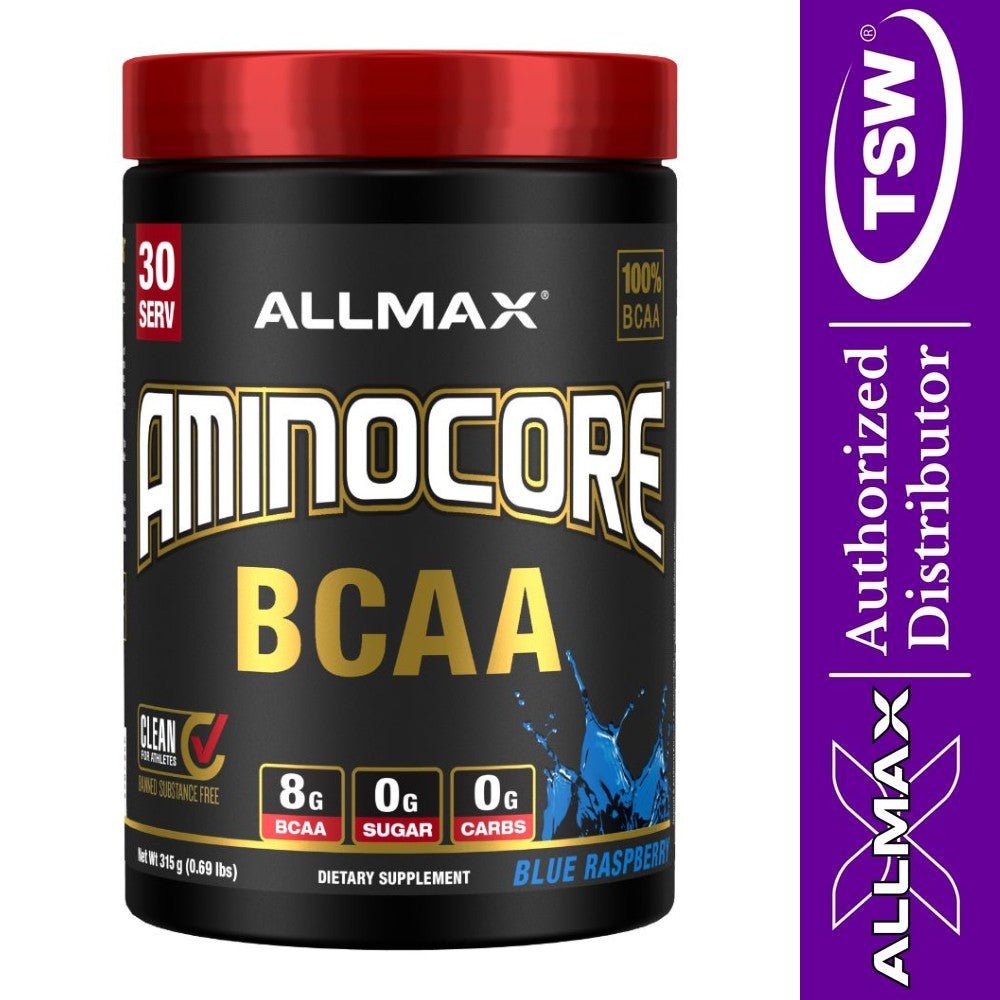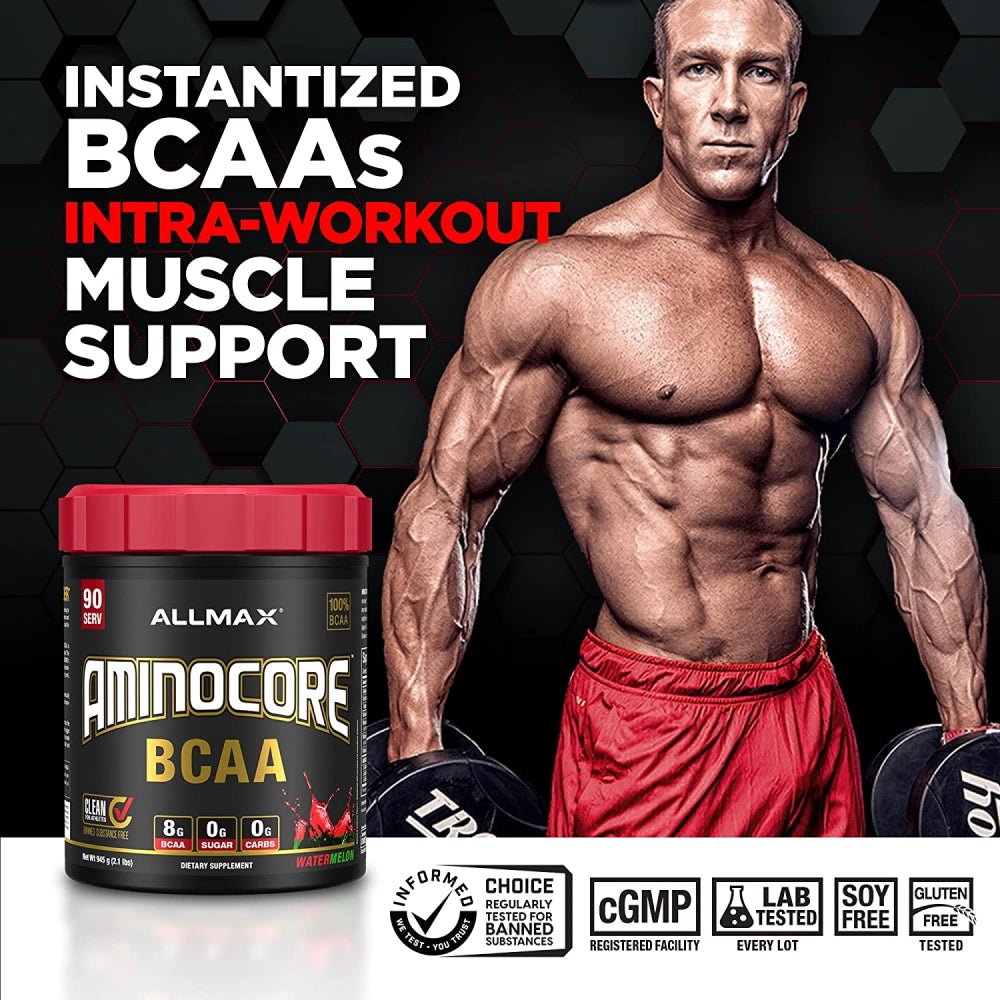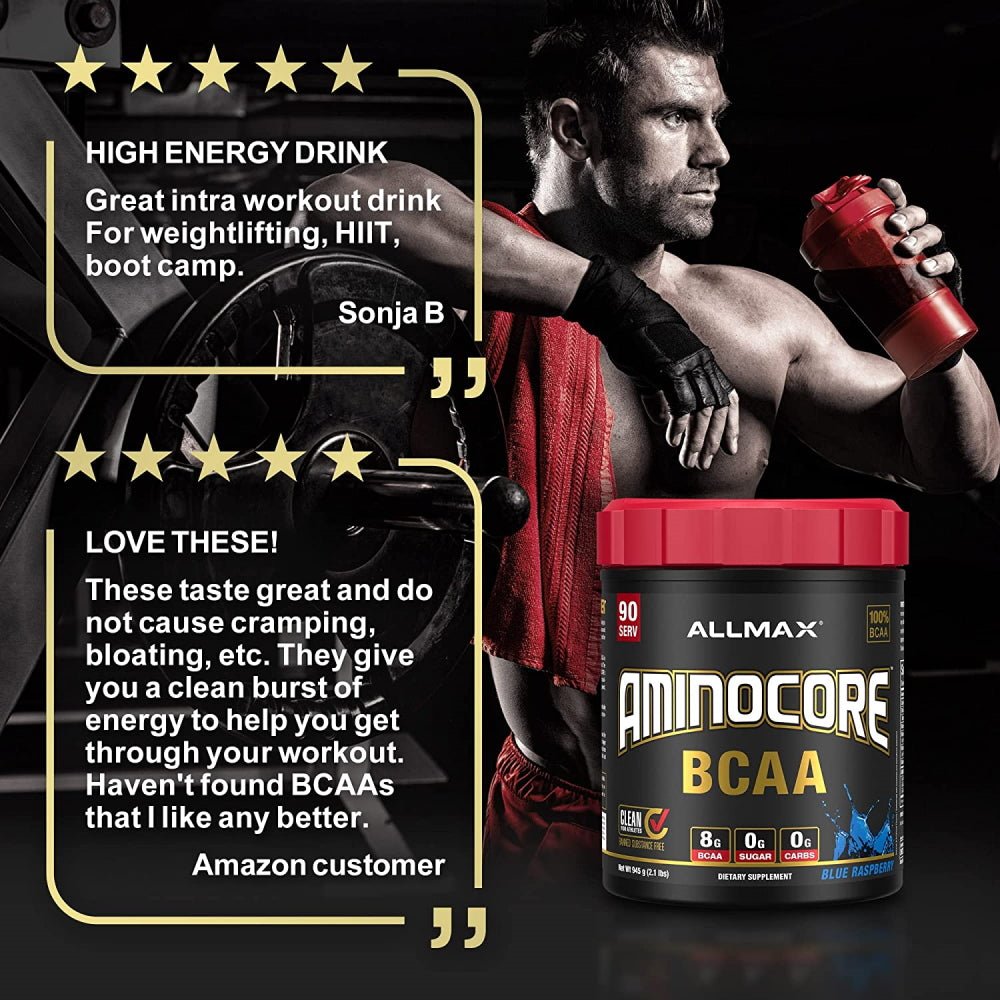 More Product Info
Expiry Date

As shown in format xMM/YY. e.g. x05/99 for best before May 2099. Our stock's expiry status are 99% accurate.
Review
Great taste with a good price
Allmax Aminocore watermelon flavor
Bcaa allmax Aminocore watermelon flavor was so great and super, I will buy more in the future
Ordered before noon received the next day item taste great as I cocktailed it with my pre-workout supp also watermelon flavor and drank it during my training...
Thumbs up TSW team
Power
Nice product, effective for me