Nutrex
Regular price
$70.00 SGD
Sale price
$59.00 SGD
Unit price
per
Sale
Sold out
Low stock
Thanks for signing up for restock notifications!
There was an error signing up for restock notifications. Please try again.
Sign up for Restock Notifications!


✅ 8g Citrulline Malate 2:1
✅ 3.2g Beta-Alanine (as CarnoSyn®)
✅ 3g Creatine Monohydrate (100% pure Creapure®)
✅ 3g L-Leucine
✅ 2g Taurine
✅ 1.5g L-Isoleucine
✅ 1.5g L-Valine
✅ 350 mg Caffeine Anhydrous
✅ 150 mg N-Acetyl-L-Tyrosine

⚠ This product contains hygroscopic ingredients (attracts and retains water molecules). The product you will receive may have a darker shade, grainy or have small clumps. The powder appearance may not be as fine as protein powder. It is safe to consume. If this does not meet your expectation. Do not proceed with this order as we are not able to do an exchange or refund ⚠ 
OUTLIFT sets a new standard in pre-workout supplementation: it's a CLINICALLY DOSED pre-workout powerhouse with 10 of the most potent and advanced ingredients at full effective doses.

This ground-breaking formula primes your muscles for more power and strength, bigger pumps, intense energy, greater endurance, faster recovery, and less fatigue.

Clinically dosed ingredients, backed by science, give your body exactly what it needs to push hard in the gym, so every set and rep you perform are at its' best!

✅ All-In-One Pre-Workout
OUTLIFT covers the entire spectrum of what you want from a pre-workout. It goes beyond just giving you high energy, focus and better pumps.

OUTLIFT comes with true performance benefits that allow you to train at your full capacity: It promotes more strength, higher power output, reduces muscle fatigue and increases endurance.

Another superior aspect is, OUTLIFT contains 6g of BCAAs per serving. BCAAs help reduce muscle breakdown during intense training. This directly supports muscle repair and recovery.

OUTLIFT not only helps you beat personal records at the gym, it also sets the stage for faster recovery from your workout.

Try OUTLIFT yourself and experience the immediate difference this clinically dosed pre-workout will make.

RECOMMENDED USE: To experience the full strength of OUTLIFT® CLINICAL mix 1 scoop into 8-12 oz of cold water and drink 30-45 minutes prior to working out. Limit use to one serving per day.

Share product link
View full details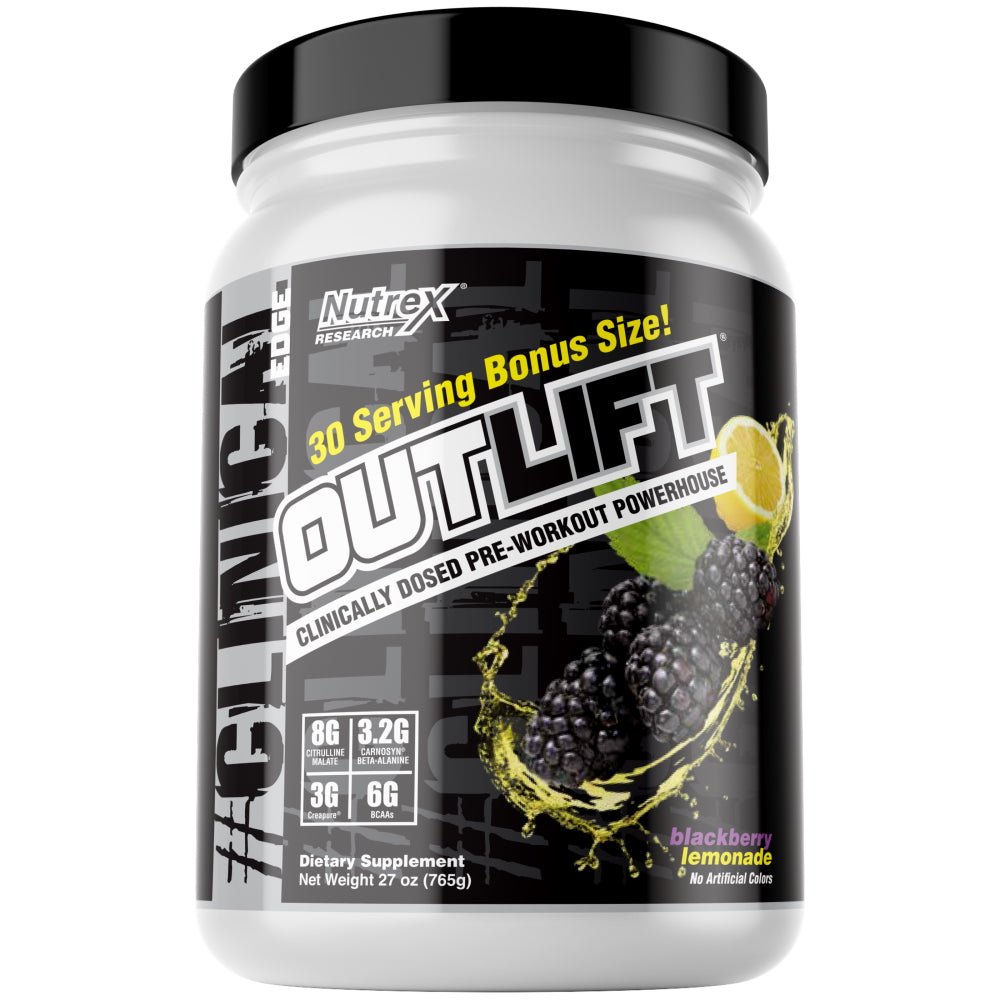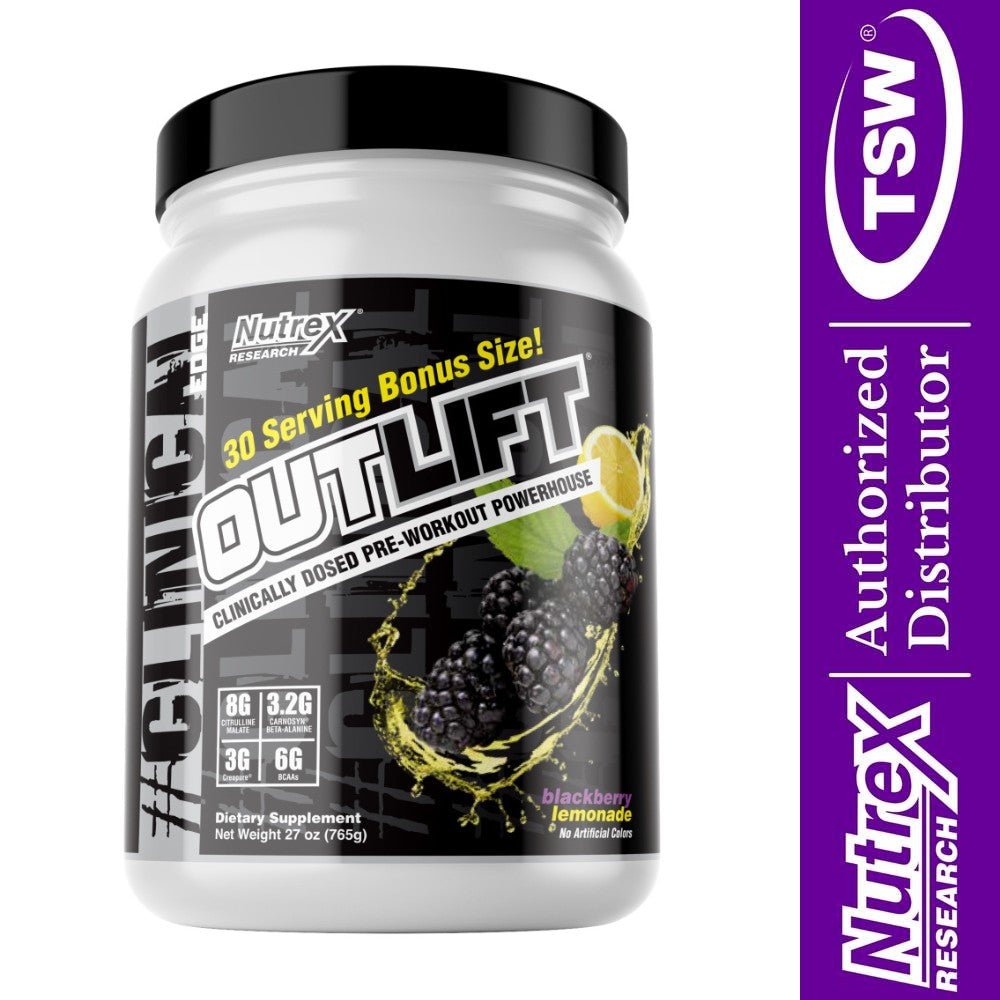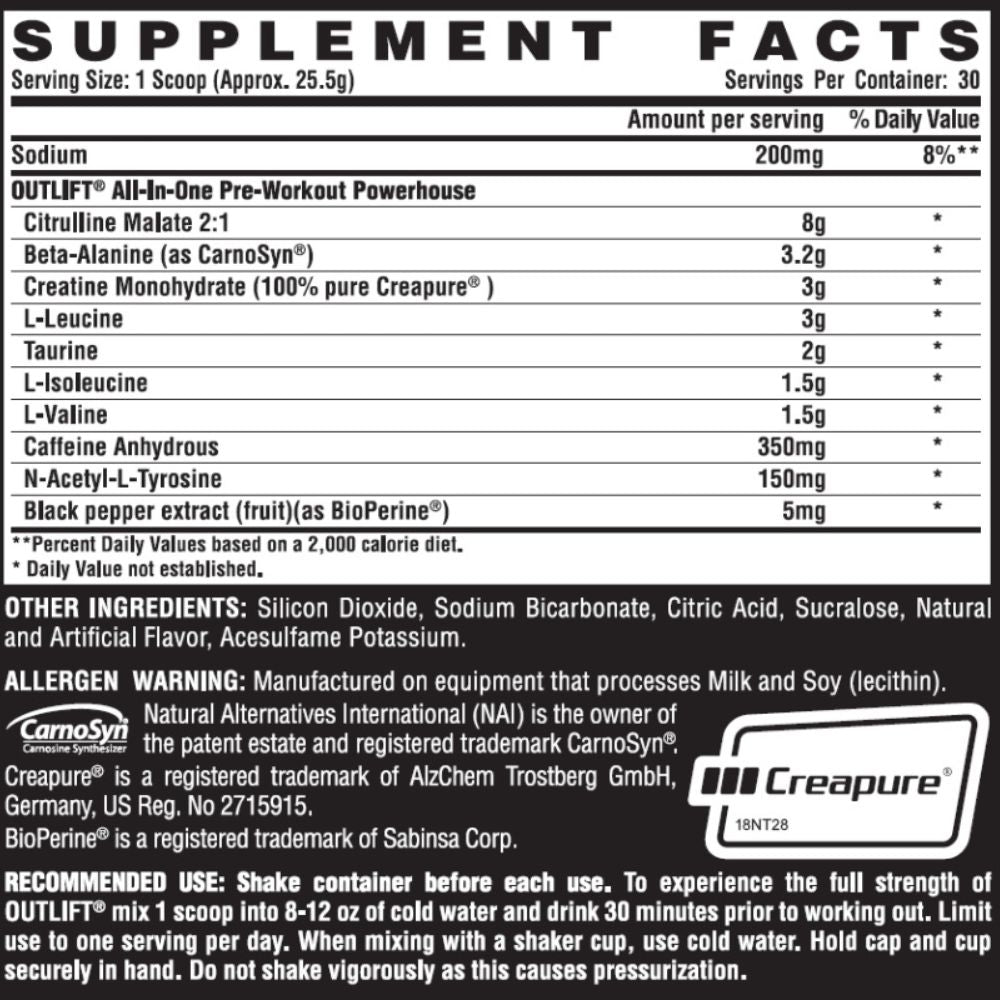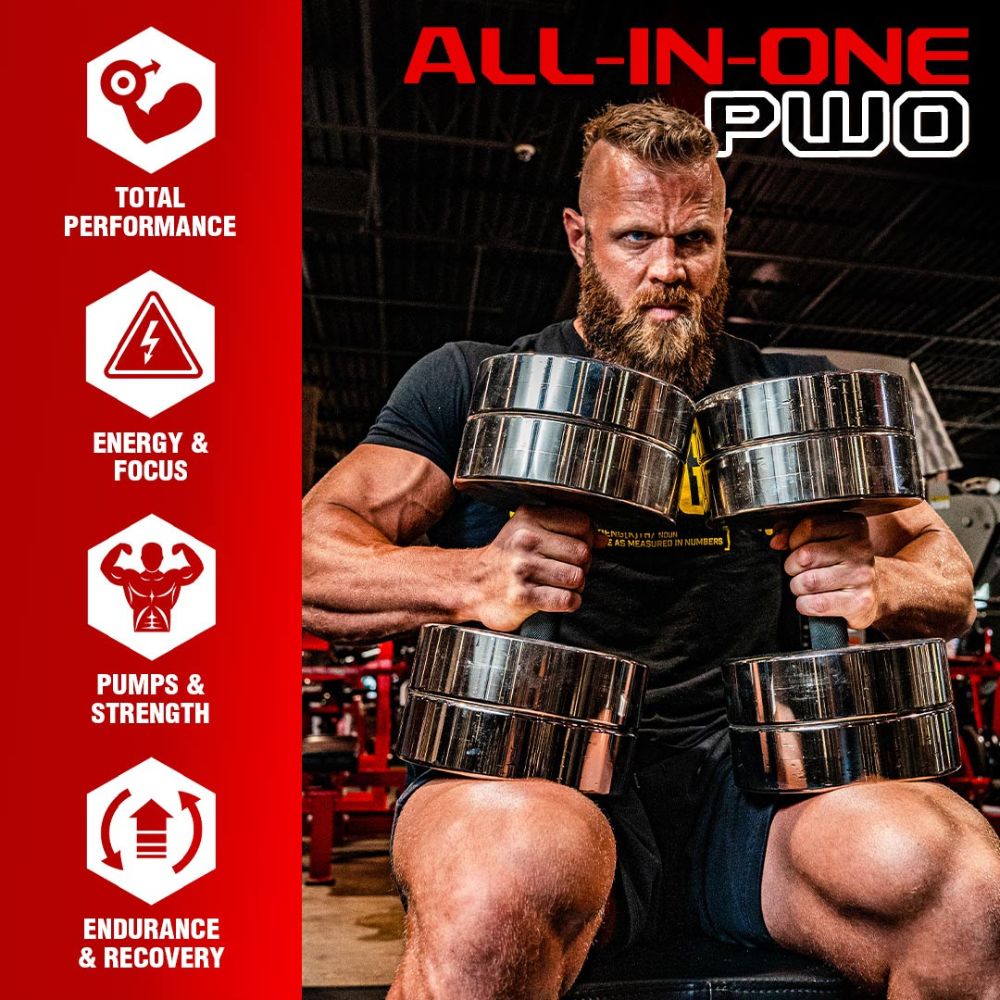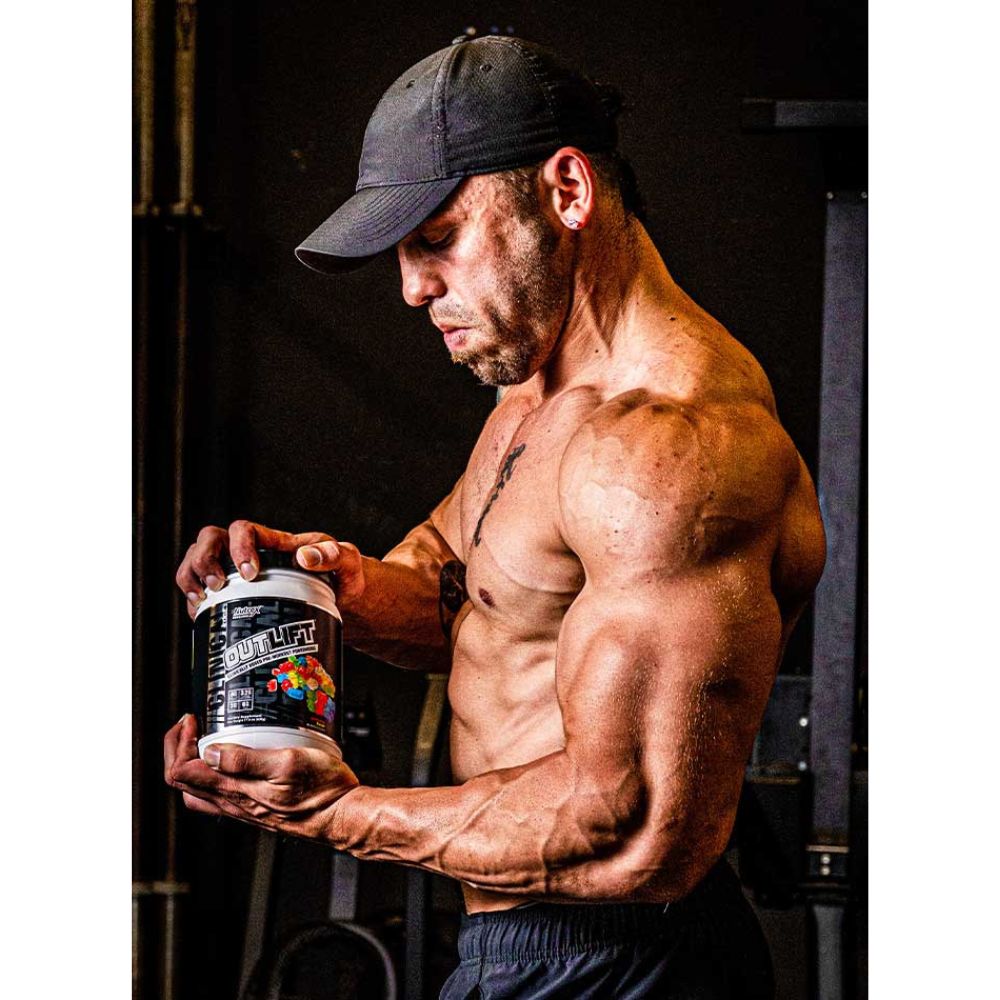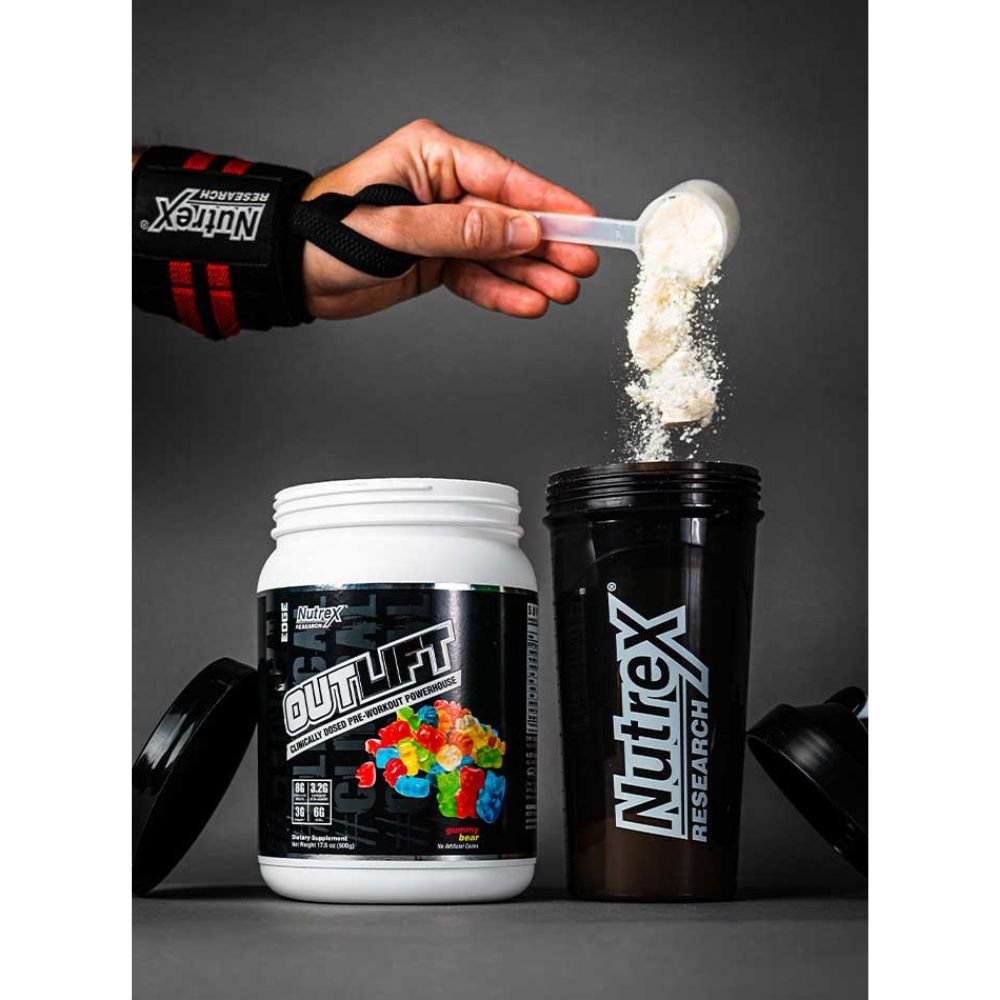 More Product Info
Expiry Date

As shown in format xMM/YY. e.g. x05/99 for best before May 2099. Our stock's expiry status are 99% accurate.
Outlift as the name suggests
Been on this for awhile. Always perks me up b4 a workout. Outlift indeed!