ALLMAX
Regular price
Sale price
$35.00 SGD
Unit price
per
Sale
Sold out
In stock
Thanks for signing up for restock notifications!
There was an error signing up for restock notifications. Please try again.
Sign up for Restock Notifications!
✅ Increases growth hormone
✅ Optimizes BCAA utilization during workouts
✅ Elevates muscle protein and creatine synthesis
✅ Improves recovery

✅ MUSCULAR ENDURANCE ENHANCER
CITRULLINE MALATE improves training intensity, endurance and speed of recovery. It performs this through 5 main functions:

✅ Increases blood Arginine levels (gram for gram at double the level of Arginine).
✅ Increases endothelial Nitric Oxide (NO) levels thereby improving vascular function and blood flow.
✅ Improves kidney bicarbonate reabsorption providing a powerful buffer against increasing muscle acidification during intense training.
✅ Detoxifies fatigued muscle tissue by removing ammonia (a toxin that can increase 3-fold during intense training).
✅ Rapidly replenishes PCr (phospho-creatine) stores, PCr is a key storage of energy muscles tap into.

✅ Take 1 scoop (2 g) of ALLMAX Citrulline Malate [2:1] up to 3 times daily, upon waking and approx. 45 minutes before training or any intense physical activity. On non-training days, consume prior to meals on an empty stomach. Can be added to pre-workout formulas such as ACUTS and IMPACT PUMP. Citrulline Malate is highly synergistic with Arginine, Beta-Alanine and Creatine supplementation.

❔ Do I need to cycle Citrulline Malate?
No, you do not need to cycle Citrulline Malate.

❔ Can I stack it?
Citrulline Malate is best when added to pre-workout formulas such as ACUTS® and HVOL®.
Share product link
View full details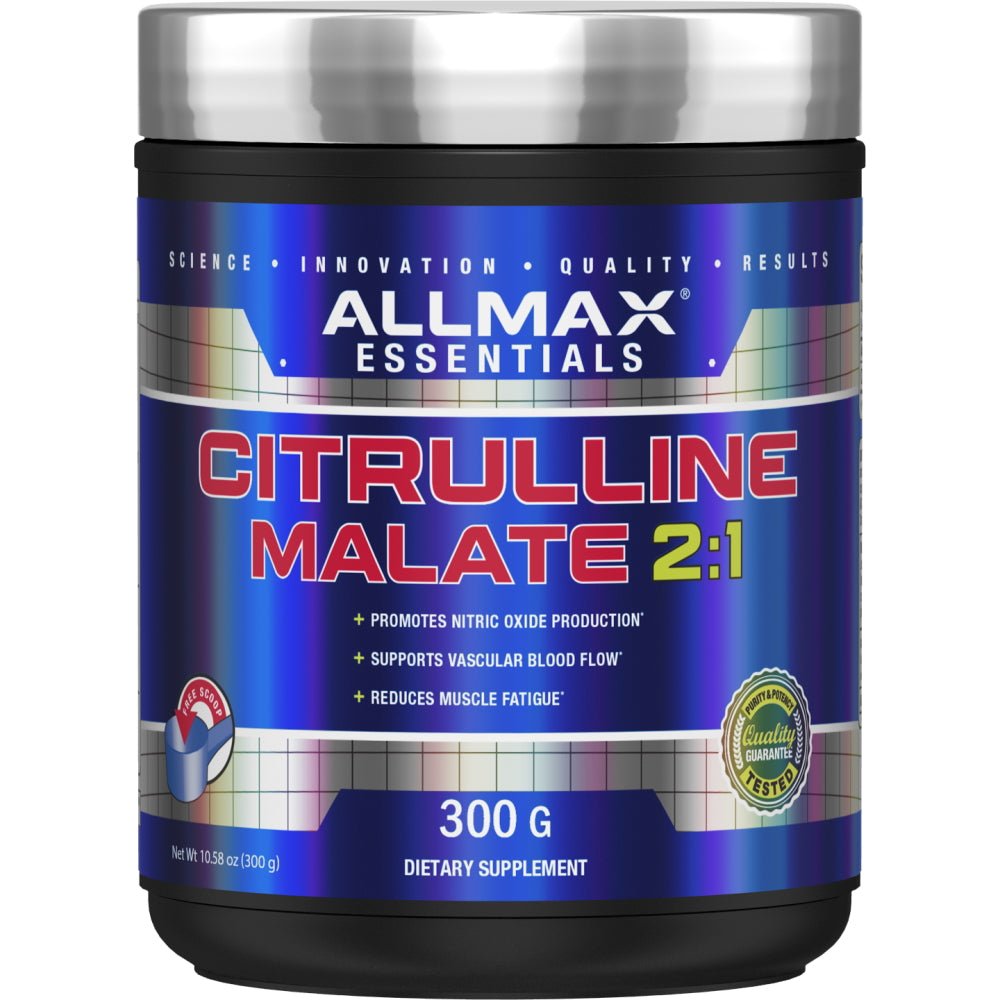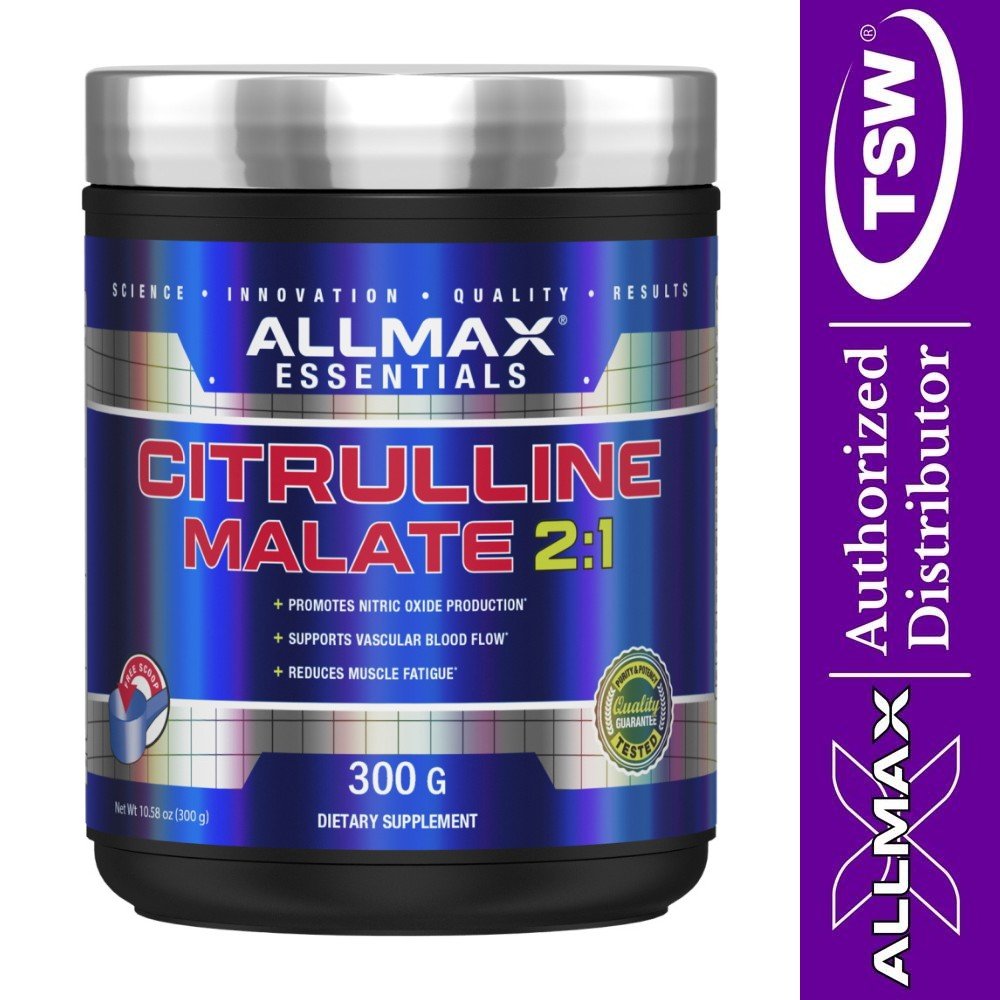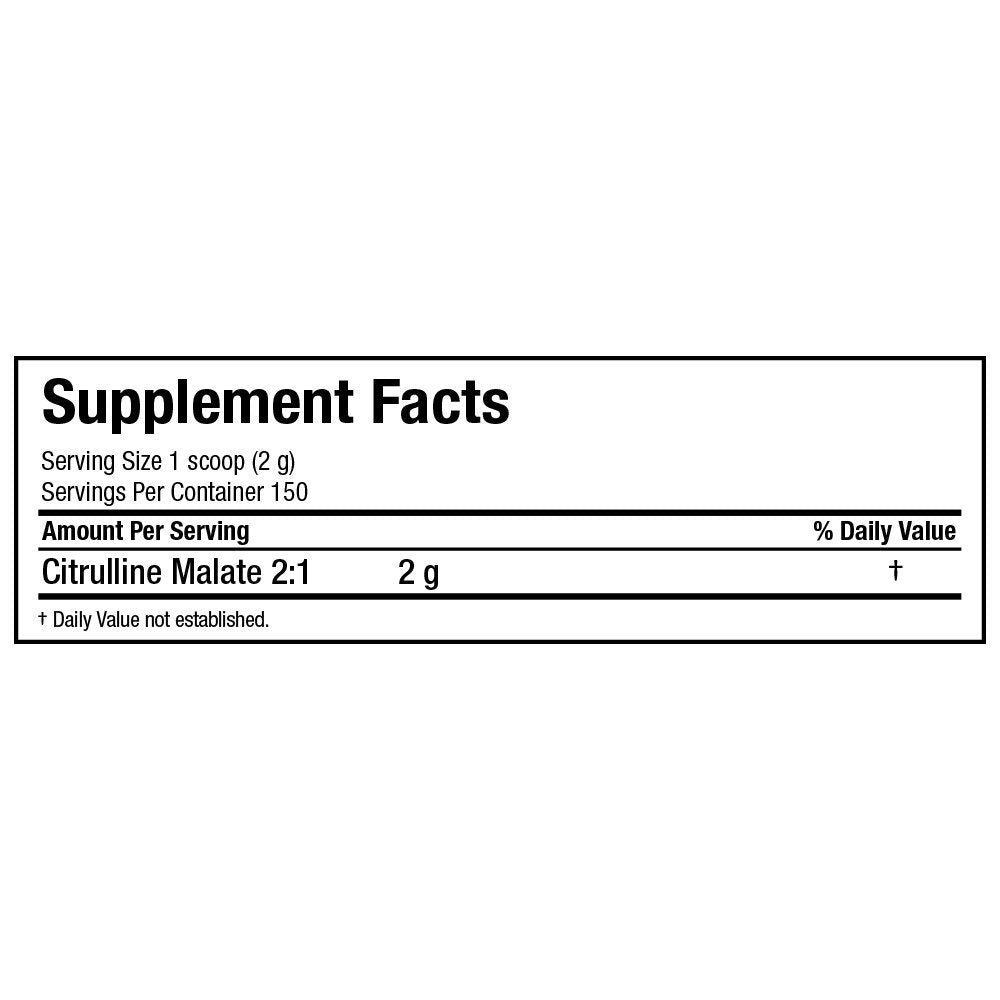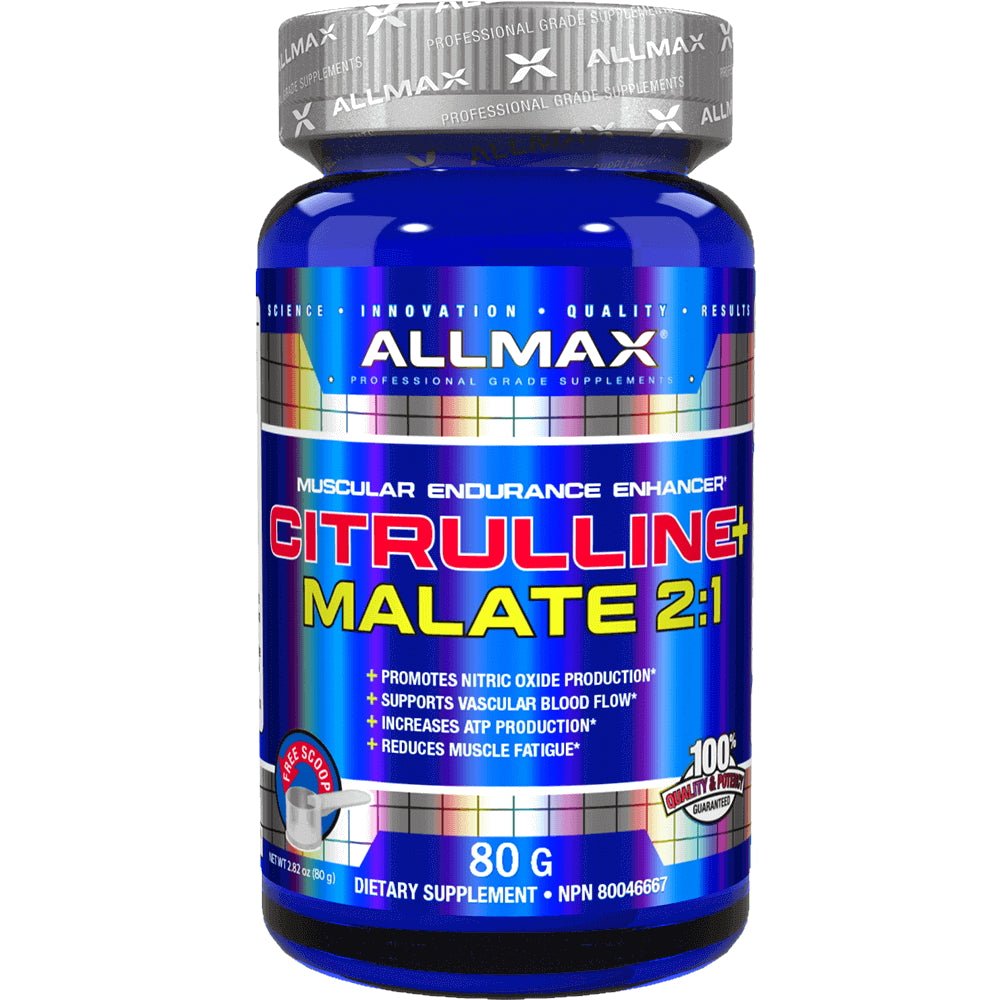 More Product Info
Expiry Date

As shown in format xMM/YY. e.g. x05/99 for best before May 2099. Our stock's expiry status are 99% accurate.
Power-Packed Performance Boost
I'm thoroughly impressed with the results. This supplement has quickly become my go-to for a reliable and effective performance boost.
The 2:1 ratio of citrulline to malate is a key strength of this product. It's evident that this formulation is thoughtfully crafted to deliver optimal results. I've experienced a noticeable improvement in endurance, allowing me to push harder during my workouts without hitting the fatigue wall.
Mixing the powder is a breeze; it dissolves effortlessly in water, leaving no clumps or chalky residue. The unflavored option is perfect for those who prefer a neutral taste or want to stack it with other supplements without altering the flavor. It's a simple addition to my pre-workout routine that packs a powerful punch.
One of the standout features for me is the fantastic pump I get from using AllMax Citrulline Malate. The increased blood flow to my muscles not only enhances vascularity but also contributes to a more satisfying and productive workout session.
AllMax's commitment to quality is evident in this product. I appreciate that it's free from unnecessary additives, and the focus on purity ensures that I'm getting a potent and reliable supplement every time.
In conclusion, AllMax Citrulline Malate 2:1 Powder is a game-changer for anyone serious about maximizing their workout performance. Whether you're an athlete or a fitness enthusiast, this supplement deserves a spot in your regimen. I highly recommend it for its effectiveness and simplicity. It's a performance booster that delivers on its promises!
Real pump.... Faster recovery...